The New Hampshire Fish and Game Department has statutory authority as the lead agency in charge of coordinating search and rescue efforts throughout New Hampshire, with the exception of The White Mountain National Forest acting as the lead for search and rescue missions conducted only within the Cutler River Drainage Area during the winter months of December 1 through May 31. The NH Fish and Game Department's Law Enforcement Division has a Specialized Search and Rescue Team and a Dive Team which are routinely involved in all search and rescue incidents. In NH there are many organizations and agencies that assist the NH Fish and Game Department and the WMNF in conducting the search and missions throughout the state.  NH Search and Rescue responders, many who are volunteer participate in search and rescue missions throughout the year and do so by many times putting themselves at personal risk in order to find someone during dangerous and hazardous conditions such as severe winter weather.
Below is a listing of some of the Federal, State and Volunteer organizations who donate time, equipment, K-9's and personnel and are supported by the NH Outdoor Council. Below you can read a brief on the organizations and feel free to visit their respective websites for further information.
State and Federal Agencies
Mountain Clubs and Organizations
Appalachian Mountain Club (AMC)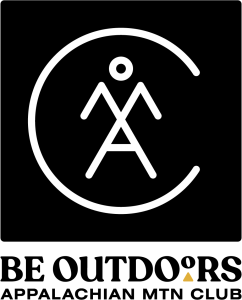 The Appalachian Mountain Club's public service mission in the White Mountains of New Hampshire includes response to search and rescue incidents by trained staff located throughout our system of roadside lodges and backcountry huts and shelters. In partnership with other area teams and under the direction of the New Hampshire Department of Fish and Game and the United States Forest Service, AMC staff utilize their outdoor skills and experience in providing care to those who become injured or lost in New Hampshire's outdoors. Outdoor activities, educational programming and trip planning expertise can be found at www.outdoors.org and are open to all outdoor enthusiasts.
Randolph Mountain Club (RMC)

The Randolph Mountain Club maintains a network of nearly 102 miles of hiking trails, principally on the northern slopes of Mount Madison, Mount Adams, and Mount Jefferson in the Presidential Range of the White Mountain National Forest, and on the Crescent Range in the town of Randolph, NH. The trails are maintained through the joint efforts of volunteers and a seasonal, paid professional trail crew as well as a part time fall trail crew.  The RMC also maintains two cabins, Crag Camp and Gray Knob; one lean-to with tent platforms, The Perch; and one Adirondack-style shelter, the Log Cabin RMC's facilities are located on the White Mountain National Forest, and operate under a special use permit issued by the U.S. Forest Service.   The Randolph Mountain Club is guided by a volunteer Board of Directors, who also perform many of the day to day tasks of the club.
Stonehearth Open Learning Opportunities (SOLO)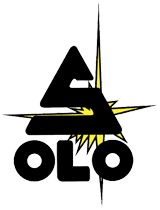 Based in Conway, NH, SOLO (Stonehearth Open Learning Opportunities) is a school offering training in wilderness and travel medicine and search and rescue. Additionally, as a licensed NH-state Non-transport Rescue Unit, we assist NH Fish and Game and the other SAR groups in providing search and rescue support. Local SOLO instructors, trained in wilderness medicine and SAR, form the base of our rescue team. Often up to 30 students-in-residence, taking either the Wilderness First Responder or Wilderness EMT course, are able to join staff on these missions. Whenever possible, SOLO responds to calls for assistance from NH Fish and Game to areas which include Mt. Washington, Crawford Notch and Franconia Notch as well as our more local regions of the Moats, Kearsarge North, Mt. Chocorua, and the Kancamagus Highway region.
Mount Washington Observatory



The Mount Washington Observatory is a private, non-profit, member-supported organization, which has maintained a weather station atop Mount Washington, the Northeast's highest peak, since 1932. The Observatory is principally involved in three areas of activity: environmental monitoring, including weather observation and air quality monitoring; scientific research, including basic atmospheric research and applied (engineering) research; and education, including outreach presentation, on-the- summit programs, and the operation of a seasonal Summit Museum, and a year-round Weather Discovery Center in North Conway. The Observatory's educational efforts also include a popular website, www.mountwashington.org which is s a valuable resource for anyone planning a trip to the mountain; it features current weather conditions, summit and valley forecasts, live camera views of and from the summit, plus worthwhile background material focusing on the mountain's environment and mountain safety. By the nature of their location atop the mountain, Observatory staff often help respond to hikers and climbers who are injured or lost in the vicinity of the summit.
Volunteer Search and Rescue Organizations
Androscoggin Valley Search and Rescue (AVSAR)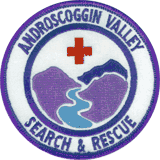 Androscoggin Valley Search and Rescue (AVSAR) was founded in 1993. It is a charitable and educational association which was established "to save lives and lessen suffering". Its mission is to assist New Hampshire Fish and Game Department, U.S. Forest Service, and other rescue agencies in carrying out backcountry search and rescue operations in the White Mountain region and in promoting safety in dispersed outdoor recreational activities.
AVSAR is a private, non-profit, 501-c-3 organization. While centered in the Gorham-Randolph area, its members reside in all corners of the White Mountain region, and respond to authorities' requests for assistance throughout the area.  The approximately 50 members of AVSAR have "day jobs" which include State Park and Forest rangers, educators, contractors, accountants, IT personnel, and more. Their outdoor experience varies, ranging from three-season hiking in the White Mountains to technical climbs on peaks in Alaska, Europe, and South America. AVSAR members have medical training ranging from basic first aid to EMT and MD. They all share a passion for the outdoors, and an interest in "giving back" by helping others to the best of their abilities.
Lakes Region Search and Rescue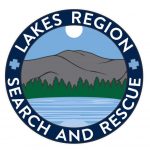 LRSR was formed in the summer of 2019 to help with a growing need for volunteer SAR personnel for missions in New Hampshire's Lakes Region. The team quickly grew to over 50 members of avid hikers, most of whom call the Lakes Region home. The team assists New Hampshire Fish and Game in carrying out backcountry search and rescue operations in the southern White Mountains and Lakes Region, and in promoting safety in outdoor recreational activities. Team members are dedicated to this avocation and have contributed numerous hours not only to missions but to team trainings and the effort it takes to start a new team from scratch. They feel a strong communal bond with others who choose to recreate in the mountains of New Hampshire and seek to be prepared and available when any member of this community is in need of help.
Mountain Rescue Service, Inc. (MRS)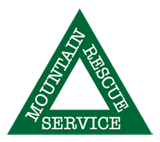 The Mountain Rescue Service Inc. was incorporated in 1972 to provide a specialized technical rescue team to assist land managers and fellow rescue teams in the event that terrain or weather conditions warrant our services. The Mountain Rescue Service's (MRS) main mission is to aid rock climbers, ice climbers, and winter mountaineers in the mountains of northern New England. Based in North Conway our team is comprised of over fifty members and has two categories of rescue personnel ready to respond to calls from the NH Fish and Game Department, the U.S. Forest Service, and the Appalachian Mountain Club.  In addition to these primary rescue organizations, the MRS can respond and assist the local fire and police department, the sheriffs department, the state police, and NH ski areas.  While rock climbing, ice climbing, and winter mountaineering is our primary concern; we stand available when other teams need assistance. For example, we have participated in many searches for lost people and airplanes. We also provide man power for summer and winter litter carries in the backcountry even if conditions are non-technical.  Our Primary Team is made up of five team leaders and twenty-seven primary team climbers. These team members are qualified to participate in rescues any time of the year, on any technical terrain (rock or ice), in any weather conditions, night or day.  A Second Team of twenty-five stand ready to respond on less demanding searches or when litter carries need man power.
New England K-9 Search & Rescue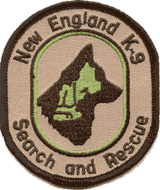 Founded in 1981, New England K-9 Search & Rescue is an all volunteer wilderness K-9 search & rescue organization of 15-20 members. We provide life saving assistance at no cost to the citizens and law enforcement of Vermont & New Hampshire. We respond to nearly 60 searches a year for lost elderly, children and hikers.
At most wilderness search calls, we provide 5-10 dog/handler teams with field navigator/medical support from Upper Valley Wilderness Response Team. In addition to dog/handler teams, we provide all of our own radio communications, mapping software, printed maps &GPS technology. Each dog/handler/field assistant team (2 humans & one dog) will efficiently and effectively search a minimum of 60-120 acres in their first shift of 3-4 hours. The combined landmass for the first shift response is up to the first 1/2 mile surrounding the point last seen (PLS). These teams are all managed under an "Operational Leader" through our own communications base run by 1-3 radio operators. Our base is linked directly to search management and is under their overall command. All personnel are trained in crime scene preservation.
All our wilderness certified dog teams are trained to find the subject whether they are alive or deceased. We have successfully recovered human remains missing from a few days up to years. We also have teams trained to locate subjects who may be located under water, in debris or buried in snow. In addition to our primary role as a search & rescue organization, New England K-9 Search & Rescue has made a strong commitment to educating children and adults about outdoor safety. We reach over 1500 school children yearly with presentations, search demonstrations with our dogs and take home "Lost Proofing" literature. These programs are provided free by our members.
Mount Washington Volunteer Ski Patrol (MWVSP)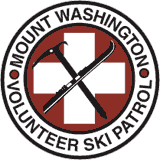 The Mount Washington Volunteer Ski Patrol was formed in 1939 as a "Safety Patrol" to assist injured skiers and hikers during the spring ski season. In the late 1940's the group became associated with the National Ski Patrol, and remains so today. Our mission today is to assist the Forest Service during the late winter and spring ski seasons in Tuckerman Ravine and
the Cutler River Drainage Area to educate the public as to conditions and hazards, and to carry out search and rescue operations as needed.
Upper Valley Wilderness Response Team (UVWRT)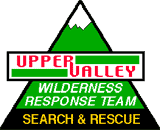 The UVWRT, founded in 1981, is an all-volunteer wilderness search and rescue (SAR) team. It is a member of the Dartmouth Medical School Community Service Committee, with 501(c) (3) non-profit designation, and a member organization of the Vermont Search and Rescue Association and the New Hampshire White Mountains Search and Rescue Working Group. The team is available for callout 24 hours a day, 7 days a week. The primary area of coverage includes New Hampshire and Vermont. With advanced notification, the team is available to respond to more distant locations. The UVWRT currently has approximately 30 active members, who are trained in SAR operations and are prepared to be self-sufficient in a wilderness environment for 24 hours without re-supply. Many members are active EMS personnel, and all are well-versed in outdoor skills. Monthly training sessions are geared towards all members attaining and exceeding the standards of the NASAR SAR Technician II and III level. While the team's primary focus is wilderness search and rescue, we are available to respond to any need for organized emergency manpower.
Pemigewasset Valley Search and Rescue Team (PVSART)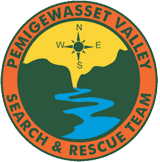 The Pemigewasset Valley Search and Rescue Team is a volunteer organization that formed in 2005 to assist with woodlands searches for lost or missing persons and with carry outs. PVSART responds only to requests from New Hampshire Fish & Game or other public safety agencies. The primary response area for the team is Grafton County and the western side of the White Mountains. PVSART also promotes hiker safety by providing trained speakers to address local school groups and other organizations and by posting safety information and resources for hikers on its website. Membership is open to all hikers in good physical condition who live in the local area. Applications may be downloaded from the PVSART website.
White Mountain Swiftwater Rescue Team Rescue Recovery Education Advocacy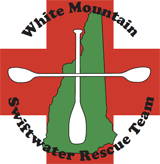 The White Mountain Swiftwater Rescue Team (WMSRT) offers the specialized technical skills, training, knowledge, and experience of the White Mountain whitewater paddling community to support the search, rescue, and recovery operations of federal, state, and local rescue agencies and organizations on the rivers of the White Mountain region. Through education, outreach, and advocacy, the WMSRT seeks to minimize the number of swiftwater and flood related incidents.