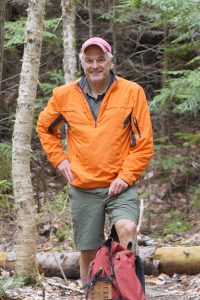 An award given by the New Hampshire Outdoor Council to honor individuals who have given Extraordinary Service to Backcountry Search and Rescue in New Hampshire.
The State of New Hampshire is home to many of the largest mountains in the northeastern United States and over 80% of the state remains tree covered. It is home to National Wildlife Refuges and the White Mountain National Forest, numerous state and local parks, countless lakes and ponds, and a section of coastline along the Atlantic Ocean. It is an outdoor paradise with a large number of people recreating in the forests, on the mountains, and along the waterways. Such outdoor pursuits lead inevitably at times to calls for help. The history of search and rescue in New Hampshire is therefore nearly as old as the recreation.
What began as a sense of stewardship over the mountains and wilds some 200 years ago among a few hearty individuals has grown to consist of organized teams of highly skilled, highly trained search and rescue personnel able to extract people when injured and find them when lost. Yearly, over 200 Search and Rescue (SAR) missions are executed in the state. SAR groups answer the call for help despite challenging terrain, harsh weather, and the inconvenience to their own lives. Over the span of many years, some have given greatly of their time and talents to save lives through SAR activity and backcountry education. Most of these people are volunteers; all are brave individuals. Sometimes among this group of exceptional, self-effacing people, we find someone whose service has risen far above and beyond even the highest level of expectations. These individuals merit special thanks from their community. It is for these individuals that the NH Search and Rescue Extraordinary Service Award was created in 2011 after the untimely death of Nancy Lyon, long-time volunteer for New England K-9 and a prominent figure in backcountry search and rescue. The award is given by the New Hampshire Outdoor Council, a statewide non-profit organization whose mission is to support SAR operations and backcountry safety education.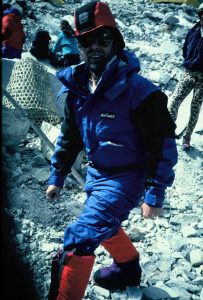 Award Criteria
Anyone who has served the greater SAR community in New Hampshire is eligible for the award. This includes members of volunteer teams and paid SAR personnel in the state. Individuals who have demonstrated extraordinary service in the arena of backcountry education may also be considered. Nominees who will be considered for this award represent the highest levels of excellence within the SAR community and will likely include the following characteristics:
Dedication. The individual has a strong commitment to the public service of search and rescue and/or safety education. Typically, service is measured in decades as opposed to years, however in unusual circumstances, shorter periods of service may be considered.
Compassion. The individual recognizes that SAR is not merely a technical exercise in rescuing individuals. It is an endeavor which seeks to help people in need with care and compassion, including not only the subject of the SAR, but also their families and friends.
Leadership. The individual is a leader by example. Leadership does not demand formal title in this case, but there is recognition of the individual as consistently setting the example for others to follow, especially when facing difficult situations.
Teamwork. The individual recognizes and demonstrates through regular actions that the success of SAR operations depends on all participants working well together. This includes not only team members, but members assisting from other SAR teams and state organizations.
Professionalism. The individual recognizes the technical and evolving nature of SAR techniques, training, and equipment and stays abreast of changes in these areas. The individual is constantly working to improve and to help elevate team members in a similar manner.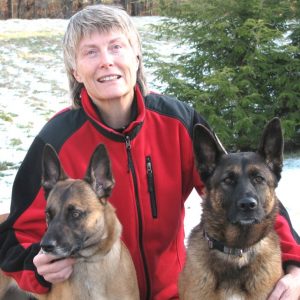 Nomination Process
In order to nominate an individual, one must write a detailed letter, preferably of two or more pages, outlining how the candidate meets the criteria for the award as outlined above. Please also address any other ways in which the candidate has shown extraordinary service in backcountry search and rescue in New Hampshire. If necessary, nominators will be contacted by the NHOC Board for additional information. Confidentiality is of the utmost importance, and the nominee must not learn of the nomination for obvious reasons. It is the intention of the NHOC that the bar for this award should remain high. It therefore may not be given in all years.
Any individual may nominate a candidate for this award. Self-nominations are not accepted. Current members of the NHOC may not nominate nor be nominated for this award.
Accompanying the award will be a public notice via press release. The name of the recipient will also be inscribed on a permanent plaque at the New Hampshire Fish and Game Department headquarters in Concord.
As the award will be presented at a function early in the year such as the winter gathering of the NH SAR community, nominations should be sent to the New Hampshire Outdoor Council no later than November 30. This can be done by emailing an attached letter to nhocsecretary@nhoutdoorcouncil.org or by mailing a physical letter to the following address:
New Hampshire Outdoor Council
PO Box 157
Kearsarge, NH 03847